MaxiChem® 56-635 Chemical Resistant 35cm Gauntlet
Product Code: G56635
Availability: Only 12 Left
£6.59

Lowest price
EXCL VAT
£7.91 inc. VAT
| 1+ | 6+ | 12+ | 24+ | 72+ |
| --- | --- | --- | --- | --- |
| £9.13 (£7.61 ex. vat) | £8.82 (£7.35 ex. vat) | £8.52 (£7.10 ex. vat) | £8.21 (£6.84 ex. vat) | £7.91 (£6.59 ex. vat) |
| Glove Size | Qty |
| --- | --- |
| Small (7) | |
| Large (9) | |
| 2XLarge (11) | |
Total price:
£0.00
£0.00
ex. vat
Add to Basket
MaxiChem® 56-635 Chemical Resistant 35cm Gauntlet

ATG 56-635 Maxichem 35cm green chemical resistant glove has a black micro foam palm coating for a non slip grip in wet and oily conditions. Chemical resistance is delivered through LIQUItech® technology. This chemical resistant gauntlet has an ultra fine gauge liner for comfort and a straight cuff to avoid chemicals resting against the arm, this can also be turned to create a reservoir for even better protection against drips.
ATG 56-635 Gauntlets are tested with the following chemicals with the breakthrough time shown..
Testing of the MaxiDry 56-426 Liquid & Oil Proof Chemical Use Fully Coated Nitrile Glove
EN388
Abrasion - 4
Cut - 1
Tear - 2
Puncture - 1
4121
EN388:2016
Abrasion - 4
Cut - 1
Tear - 2
Puncture - 1
TDM Cut (A-F) - A
4121A
EN374-5:2016
Protection against micro-organisms
EN374-1:2016
Type A Tested
JKLMNO
JKLMNO
MaxiChem® 56-635 Chemical Resistant 35cm Gauntlet Specifications:
Conforms to EN 388:2016 - 4121
EN388:2003 - 4121A
EN ISO 374-5:2016 - Protection against micro-organisms
EN ISO 374-1:2016 - Type A - JKLMNO
Features & Benefits:
Fully Coated Nitrile
Micro Foam Palm

Chemical Resistant
High Abrasion Resistance

Waterproof & Liquid proof

Superior grip in wet & oily conditions

Ideal for use in:
Building & Construction

Janitorial
Waste Management
Glove Size: XS-2XL
Product Code: G56635

Chemical tested to EN374-3 against (A) Methanol, (K) Sodium Hydroxide 40% and (L) Sulpuric Acid 96%
Tested to EN374-2 against miro organisms

Available in sizes Small (7) to XXLarge (11)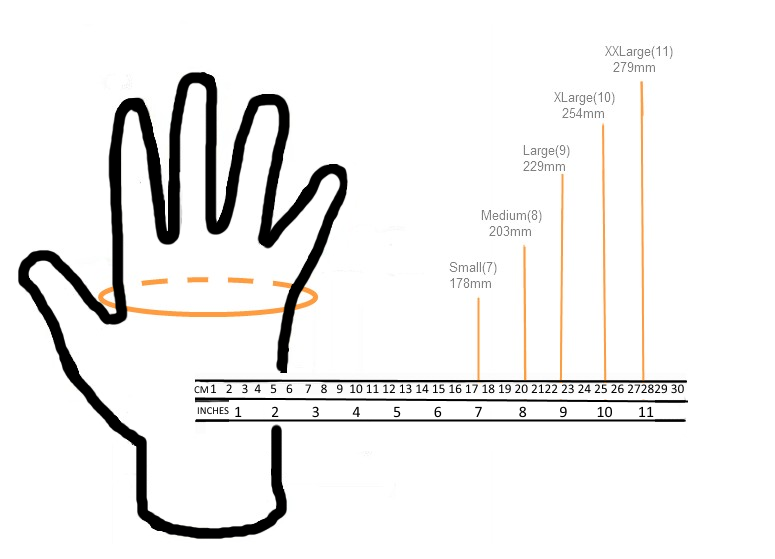 Tags: Atg chemical resistant glove, green chemical glove, chemical resistant gauntlet, maxichem, 56-635