White or Green Dunlop NON SAFETY Wellie Shoe
Product Code: FWW/GG
Availability: In Stock
£7.85

Lowest price
EXCL VAT
£9.42 inc. VAT
| 1+ | 2+ | 5+ |
| --- | --- | --- |
| £11.76 (£9.80 ex. vat) | £10.75 (£8.96 ex. vat) | £9.42 (£7.85 ex. vat) |
| | Size 3 (36) | Size 4 (37) | Size 5 (38) | Size 6 (39) | Size 7 (40) | Size 8 (41) | Size 9 (43) | Size 10 (44) | Size 11 (45) |
| --- | --- | --- | --- | --- | --- | --- | --- | --- | --- |
| WHITE | | | | | | | | | |
| GREEN | | | | | | | | | |
Total price:
£0.00
£0.00
ex. vat
Add to Basket
The Wellie Shoe is available in a wide range of sizes. The Wellie Shoe is resistant against minerals, animal and plant oils and fats, disinfectants and various chemicals.

• No steel components.
• Colour: white
• Resists: low-concentration acids, bases, disinfectants and fertilizer.
• Standard: CE

Full sizes 3 - 11.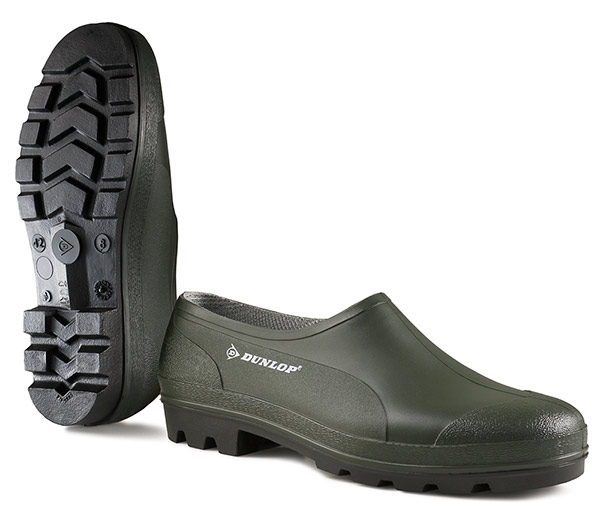 Tags: Dunlop, Wellingtons, Wellie Shoe, Oil Resistant, Waterproof