High Vis Orange PVC Foam Padded Cold Weather Knit Wrist Glove
Product Code: GALASKAKW
Availability:
£4.50

Lowest price
EXCL VAT
£5.40 inc. VAT
| 1+ | 6+ | 36+ |
| --- | --- | --- |
| £7.19 (£5.99 ex. vat) | £6.30 (£5.25 ex. vat) | £5.40 (£4.50 ex. vat) |
| Glove Size | Qty |
| --- | --- |
| XLarge (10) | |
| 2XLarge (11) | |
Total price:
£0.00
£0.00
ex. vat
Add to Basket
A brilliant orange, foam insulated glove made from specially formulated PVC
which remains flexible at low temperatures.
Extended knitted wrist and soft jersey lining laminated to foam
make this an extremely warm and comfortable glove.
Treated with
Actifresh®, an antibacterial agent which helps retard odours and eliminate germs.
Typical applications:
Cold working in oily/wet conditions, cold stores, fishing, offshore.
CLEANING /MAINTENANCE
Both new and used gloves should be thoroughly inspected before being worn to ensure no damage is
present. Gloves should not be left in a contaminated condition if reuse is intended in which case gloves
should be cleaned as far as possible. Gloves may be washed with mild detergent then rinsed with clean
water and allowed to dry, ideally with some air movement. Care should be taken when removing gloves
to avoid any contaminant contacting bare skin.
STORAGE
Gloves should be ideally stored in cool dry conditions in the original package and out of direct sunlight.
OBSOLESCENCE
When stored as recommended will not suffer change in mechanical properties for up to 5 years from the
date of manufacture. Service life cannot be specified and depends on the application and responsibility
of the user to ascertain the suitability of the glove for the intended use.
GENERAL
None of the materials or processes used in the manufacture of these products are known to be harmful
to the wearer.
PLEASE NOTE
The results of physical tests should help in glove selection, however it must be understood that actual
conditions of use cannot be simulated and it is the responsibility of the end user and not the
manufacturer to determine glove suitability for the intended use.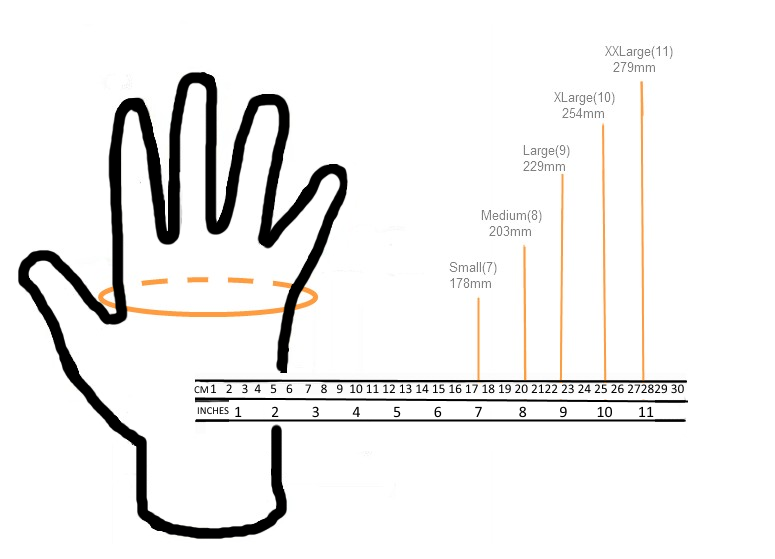 -