Showa 330 Re Grip Reinforced Thumb Latex Coated Work Glove
Product Code: G330
Availability: In Stock
£2.80

Lowest price
EXCL VAT
£3.36 inc. VAT
| 1+ | 10+ | 50+ |
| --- | --- | --- |
| £4.04 (£3.37 ex. vat) | £3.47 (£2.89 ex. vat) | £3.36 (£2.80 ex. vat) |
| Glove Size | Qty |
| --- | --- |
| Medium (8) | |
| Large (9) | |
| XLarge (10) | |
Total price:
£0.00
£0.00
ex. vat
Add to Basket
Showa Globus 330 Re Grip Glove, Reinforced between thumb and index finger.
Makes this glove ideal for scaffolding assembly, handling ropes and cables
with the double coating in the right place to make these gloves last longer for
these applications.


Polyester and natural cotton liner.
Natural rubber protects the hand from abrasion cuts, puncturing and extends
the life of the glove. This coating also ensures excellent grip on both dry and moist
objects as it has a rough texture.
The thumb and index finger area are reinforced as this is vulnerable in the event of
repeated impacts from objects being handled, and is protected
by a double layer of latex which also prolongs the lifetime of the glove.
Design Features

The glove's anatomical shape facilitates movement.

The seamless liner prevents irritation.

The gloves are held in place by elasticated cuffs.

Can be washed at 40°C

Typical Applications
Cabling, handling plates and sheets of material, rope handling, scaffolding assembly, tool operation...




Available in sizes: medium (8), large (9) and Xlarge (10)

Mechanical test data in accordance with en388

Abrasion resistance - level 2,
cut resistance - level 1,
tear resistance - level 4,
puncture resistance - level 2.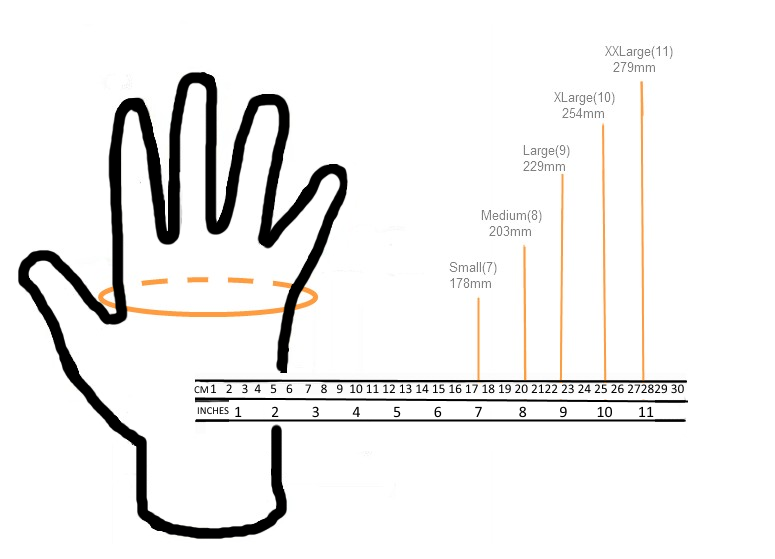 -
Related Products